Phage Biotech Ltd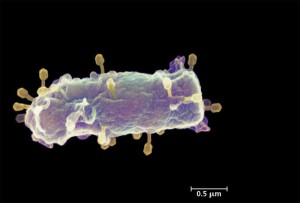 Phage Biotech Ltd is among a handful of pioneers in the field of Phage Therapy – Targeted Bacterial Eradication – Nature's way
Phage biotech Ltd is a contract development company specialized in Tailored Phage Bactericides for the Targeted eradication of identified bacterial strains in finite niches
Founded in 2000, Phage Biotech Ltd unique expertise is in development of Phage Bactericides in Health; Food Safety; Veterinary; Agriculture, Aquaculture and Fermentation
Phage Biotech Ltd is in possession of critical intellectual property assets positioning it as an enabling platform for critically needed and unmet needs in a range of fields and industries
Phage Biotech Ltd solutions present the only viable alternative to counter the expanding and escalating antibiotic-resistance crisis and hospital-acquired infections
In view of increasing regulatory restrictions and the phasing-out of antibiotics in animal breeding, Phage Biotech Ltd is working vigorously to offer alternative phage solutions
Phage Biotech Ltd develops selective anti-bacterials for improved yield and quality in fermentation industries
Phage Biotech Ltd markets Intralytix's certified phage food additives and surface treatment agents designed to protect against food-borne contaminations
Our mission is to replace antibiotics and disinfectants where these no longer work, are inapplicable or becoming the problem itself
• Intro
• Bacteriophages ("Phages") are viruses that can only attach to, replicate in, and in the process, kill specific bacteria by lysis • Phages are estimated to be the most abundant and the most diverse entities in the biosphere and constitute a primary force of nature decimating the bacterial mass by half every 48 hours • Phages are isolated, concentrated and applied in specific niches in order to eradicate specific bacteria • Phages thrive in the presence of bacteria, die out in their absence • Phages action is specific, and does not harm vital micro flora • Phages may be used both preventively, and in the treatment of ongoing infections • Phages present the only viable alternative and the last resort for the treatment of antibiotic-resistant infections • Phage-bacteria co-evolution provides for an inexhaustible reservoir of phages
About Us
MANAGEMENT
Asher Wilf – Founder & CEO
Ph.D Sergey Bujanover – Chief Scientist & CTO
SCIENTIFIC ADVISORY BOARD
Prof. Alexander Sulakvelidze – Phage Microbiology – UOM
Prof. Steve Abedon – Phage Molecular Biology & Ecology – OSU
Prof. Natalia Voroshilova – Phage Production and Phage Therapy
Prof. Gerald Cohen – Molecular Biology – TAU
Prof. Alik Honigman – Molecular Biology – HUJI
Prof. Ethan Rubinstein – Infectious Disease – UManitoba
Prof. Zeev Handzel – Immunology – Kaplan
CONSULTANTS
Business Development – Vered Levy-Ron
Legal – Adv./CPA Elroy Knebel and Adv.Aaron Kaufman
Patent Attorneys – Webb & Co.
Regulatory Affairs: Hebetim – Riva Gur Arie-Sharon & Anat Averbuch
Financial – CPA Shuki Geva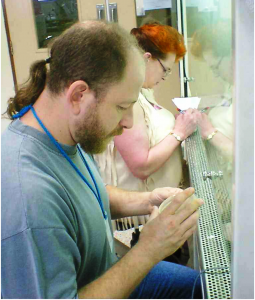 Technology
Know-how in isolation of wild phages from natural sources
Proprietary algorithms for the qualitative selection of distinctly lytic and highly virulent phages
Patented cost-effective production of purified, high volumes – high titer phages concentrations
Proprietary Preservation, Adsorption Promoters and Enhanced-Delivery formulations
Expertise in Food, Agriculture, Aquaculture and Fermentation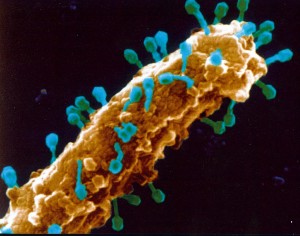 Products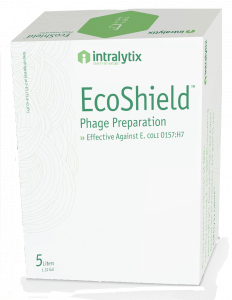 Phage Biotech Ltd. act as Distributors and Service Providers for Intralytix – Phages Food Safety Products: ListShield™, EcoShield™ and SalmoShield™. EPA, FDA, OMRI, Kosher/Halal certified
Intralytix is the most prominent phage tech company in the world and leads the way in food safety phage products, regulation and certification.
Developments
THERAPEUTICS – Keratitis Pseudomonas aeruginosa – Proof-of-concept – Hadasit – The Hebrew
University Medical School – Hadassah Medical Center
ANIMAL HEALTH & AQUACULTURE – Vibrio harveyi water de-contaminant for shrimp
hatcheries – Prototype – Centex Shrimp
CROP PROTECTION – Clavibacter– Contract development – Agriance
FERMENTATION CONTROL – Lactic bacteria – Contract development
FOOD SAFETY – Listeria, Salmonella, E.coli – Marketing, sales and service – Intralytic
Links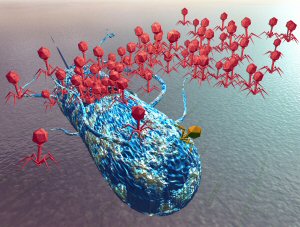 The only solution for antibiotic-resistance
Wikipedia
"Viruses Vs. Superbugs" – A Solution to the Antibiotics Crisis – Thomas Häusler (Macmillan)
http://www.palgrave.com/products/title.aspx?PID=280446
The "Bacteriophage" Journal
http://www.landesbioscience.com/journals/bacteriophage/toc/volume/1/issue/1/
Phages for Food safety Video
http://www.youtube.com/watch?v=fFoo1OVa11E
Phage Therapy Video
http://video.google.com/videoplay?docid=8887931967515748990#
Phage Therapy Clinics
http://www.phagetherapycenter.com/pii/PatientServlet?command=static_home
http://www.aite.wroclaw.pl/index_en.html
Contact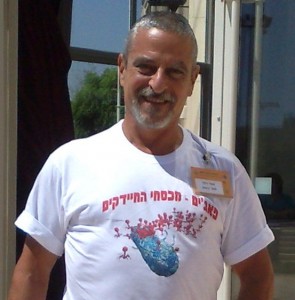 Asher Wilf CEO
.....................
OPPORTUNITIES
Contract Production of hi-titer phage lysates
Custom Development of phage lysates
Strategic Partnerships for end-applications
Equity Investment
Phage Biotech Ltd.
Lab: Oppenheimer, 5, Rehovot 76701, Israel
Mail: POBox 3288, Tel Aviv 61032, Israel
Tel: +972-52-2446782
Email: info@phage-biotech.com